LeTort Trust, an independent trust company, combines the best-in-class wealth planning and investment resources of a large firm with the highly customized and personal service found only in a boutique firm.
The company formed in 2002, when the leaders of Eichelberger Management Services and Atgooth Advisors, Inc. merged their capabilities to keep pace with clients' ever-changing financial needs.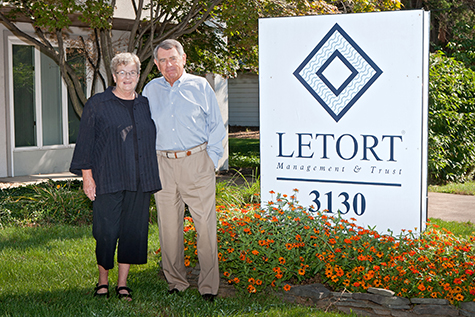 We are driven by one goal: To achieve the financial management, wealth building and legacy planning needs of individuals and business owners, their employees and their families.
We focus all of our attention, and devote all of our resources, on the accumulation, enhancement and preservation of our clients' wealth.
As an independent trust company regulated by the Department of Banking, we are held to the highest level of accountability for fiduciary integrity. Our clients have peace of mind knowing that their financial future is in safe and sound hands. In addition, our Board of Directors provides oversight for the business operations of LeTort Trust.