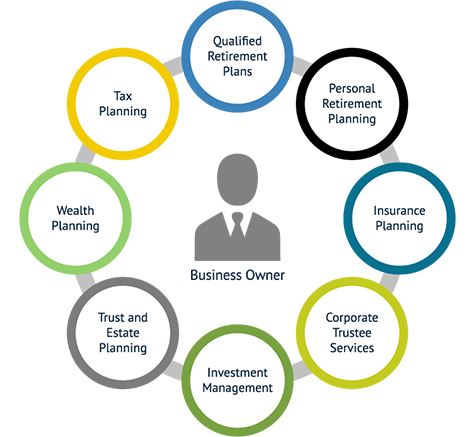 Business and family financial planning needs are complex and intertwined. When developing a wealth plan, business owners must consider the needs and interests of employees, key executives and family.
LeTort Trust has a long history of helping business owners develop integrated wealth plans to manage, enhance and preserve their legacy at every stage of their personal and business financial life.
Many of our clients start working with us to build qualified retirement plans for their companies and employees. As their businesses grow in size and complexity, they turn to us to manage their wealth and plan for the future of their families.
We support business owners with comprehensive services to manage their wealth. We welcome the opportunity to work with you to enhance and preserve your legacy.