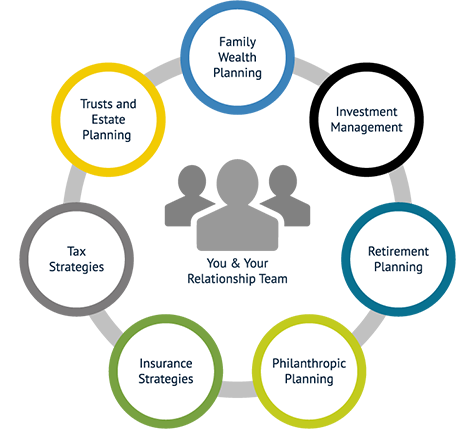 LeTort Trust encourages a collaborative, team approach to growing, managing and preserving your wealth. As an independent trust company, we provide objectivity, accountability and peace of mind by serving as a Corporate Trustee.
As trustee, we enable you to avoid family conflicts of interest and related dynamics. Independent trust companies are highly regulated and held to the highest standards of fiduciary accountability. Since we do not offer proprietary investment products, we offer truly objective, unbiased investment management with continuity throughout your life and for future generations.
Many of our personal clients were at one time business clients as business owners or key employees. Our commitment to becoming a financial partner for life, and our collaboration with other professional advisors, provides a rare integrated approach to financial planning and wealth management.
Family Wealth Planning
Investment Management
Retirement Planning
Philanthropic Planning
Insurance Strategies
Tax Strategies
Trusts and Estate Planning