Businesses and their executives can face fiduciary liability when sponsoring qualified retirement plans that are poorly designed or improperly managed. To minimize your risks, it is important to understand what fiduciary role your service providers take on in building and managing your plan.
Are you responsible for your plan's investments? If your plan is outsourced, is your provider responsible for your plan's investments? If your investment adviser is acting as a 3(21) fiduciary, you may be surprised to learn that you are ultimately responsible for the investment decisions.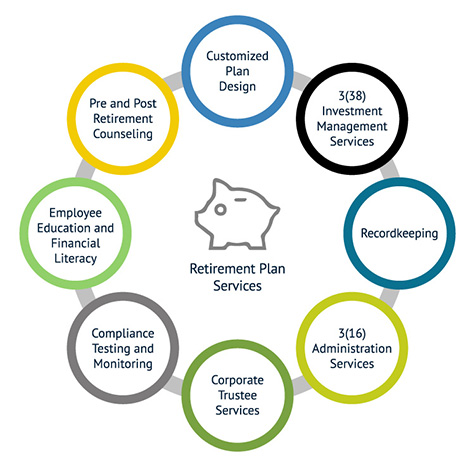 As a 3(38) Investment Adviser, LeTort Trust has full authority to make investment decisions as opposed to a 3(21) fiduciary who only makes investment recommendations. With LeTort, you assume less liability because we assume much of the fiduciary risk for managing the investments.
Also, when it comes to plan administration, not all third-party administrators (TPAs) and recordkeepers are alike. Many only take on ministerial duties and do not accept full fiduciary responsibility.
As a Plan Administrator, LeTort takes on many of the 3(16) administrative duties for prudently managing the plan and relieves the employer of most of the daily fiduciary responsibilities. We act as an extension of your Human Resources Department, taking the burden off your staff and making it easy to manage a compliant retirement plan for your company and employees.
It is important to remember, however, that the employer always still has a fiduciary duty to monitor the provider they choose. We handle:
Customized Plan Design
3(38) Investment Management Services
Recordkeeping
3(16) Administration Services
Corporate Trustee Services
Compliance Testing and Monitoring
Employee Education and Financial Literacy
Pre and Post Retirement Counseling